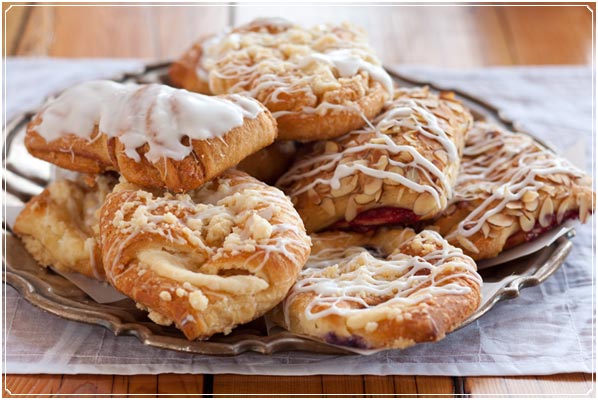 Started in 1936, the Original Bakery is a classic American bakery, featuring breads, doughnuts, cookies and pastries that are proudly baked each day. The bakery is nestled in West Seattle's Fauntleroy neighborhood, just a few blocks east of the Vashon ferry dock, and less than a mile from Lincoln Park.
Owned and operated by the Alonzo family since 1975, the bakery is a labor of love for owner Bernie Alonzo and his daughter Anna. Since graduating from the Art Institute of Seattle's culinary school in 2009, Anna has joined her father, working side-by-side producing mouthwatering pastries. With each bite, you can taste not only their skill as bakers, but also the joy that comes from working together.
At the Original Bakery, each doughnut is hand cut and finished, each loaf of bread is hand formed and everything is baked with the hopes of bringing a little bit of joy and goodness to someone's day.
Start your day right with a latte and a golden, perfectly glazed apple fritter or pick up a selection of nutty, sweet butter pecan cookies – the perfect finish for a week-day dinner. The bakery offers indoor and outdoor seating where you can enjoy your delicious treat, visit with friends or meet an important client. At the bakery you will also find Caffe Vita espresso, fresh brewed coffee, Naked juice drinks, sodas, and an assortment of Choice Organic teas.